Green Star Movement developed the Peace Panda Project to provide an outlet for individuals and groups throughout the city to highlight the ways their communities promote tolerance, inclusivity, and non-violence, and to memorialize those ideas with permanent mini murals that will be installed in highly-visible areas in their neighborhoods.
We want to build on ideas and actions already in place by organizations that are actively working towards building peaceful, productive communities.
Thanks to our generous supporters, we surpassed our fundraising goal of $3000, and have enough funds to help cover the costs of administering the design and creation workshops, materials, and installations for 8 peace pandas.
Partners
Earthheart Foundation
iGrow Chicago
We are looking for more community partners. Do you know one? Tell us about it by emailing info@greenstarmovement.org!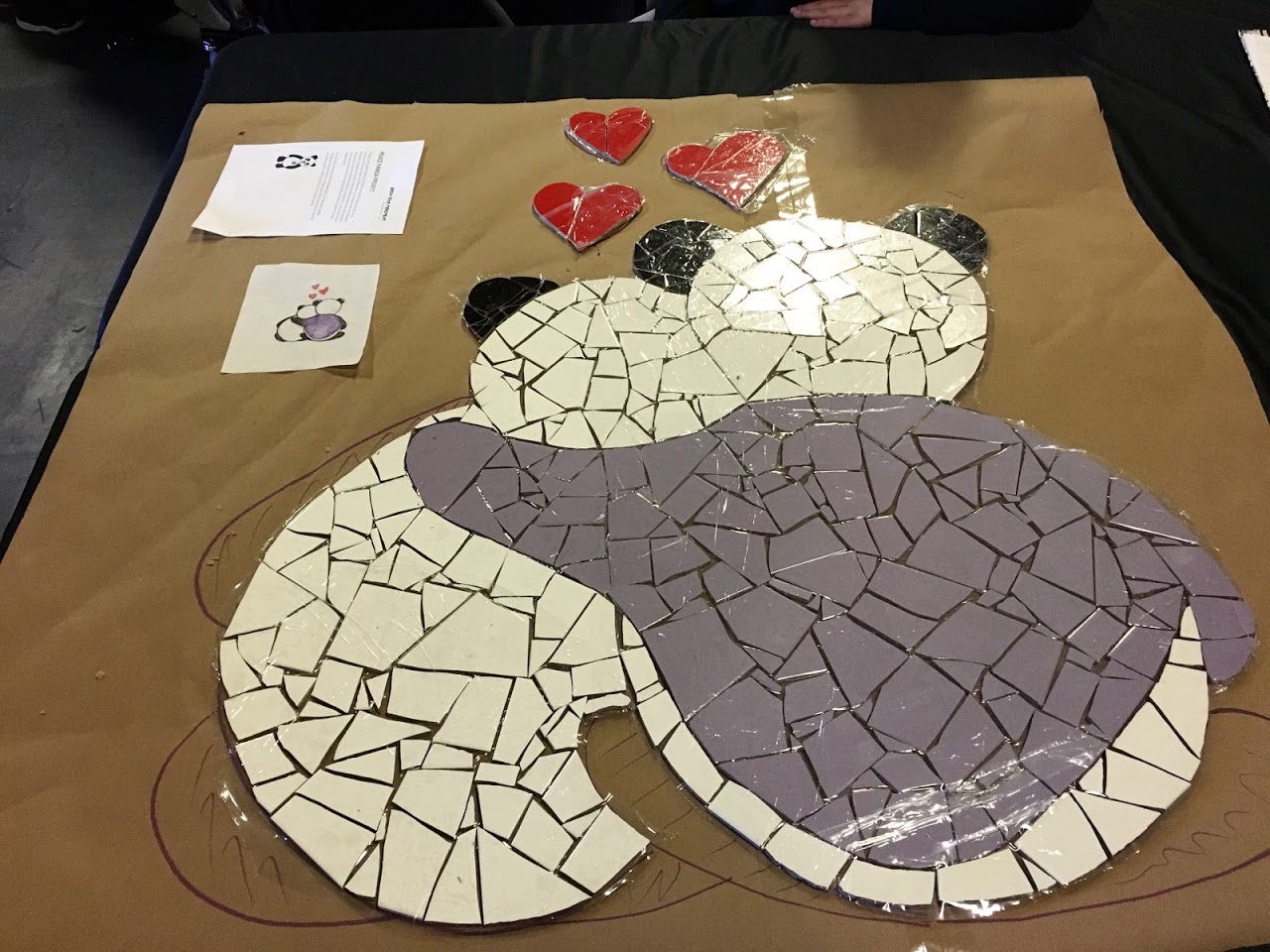 FAQs
Why pandas?
We wanted a consistent theme across all of these mini murals to help draw connections between the diverse communities who will participate in the project. We decided to anchor the designs around the panda bear, a peaceful, non-confrontational animal.
How big will each Peace Panda mural be?
Each mural will be less than 3 ft x 3ft.
What is the mural made of?
Like our other murals, the peace pandas will be made of frost-proof and fade-proof tile and mirror making them incredibly durable!
How will the murals be installed?
The murals will be permanently installed to a cement or brick wall with mortar and concrete.
Where will the murals be installed?
Our partners will help identify great locations and secure permission for the installation sites. Ideal sites are in high-traffic areas where the mural will be visible to the public.
What is the time commitment required of community partners?
At a minimum, our Teaching Artists would like to have a conversation with community members that should last about an hour. The dialog will help inform the design of the mural and ideally is part of a regularly scheduled community meeting to ensure as much participation as possible. When scheduling allows, community members may be able to participate in the actual creation of the mosaic.