Green Star teaching artists lead participants through each phase of the mural project: Design, Preparation, and Installation. Through group discussions, participants decide on themes for the mural that are meaningful to them, like hope, justice, or diversity. Next, they learn artistic techniques such as illustration and sculpture that will be essential to completing the project. Finally, participants apply what they've learned and work together to install the mural. Upon completion, the community celebrates with a mural-unveiling ceremony.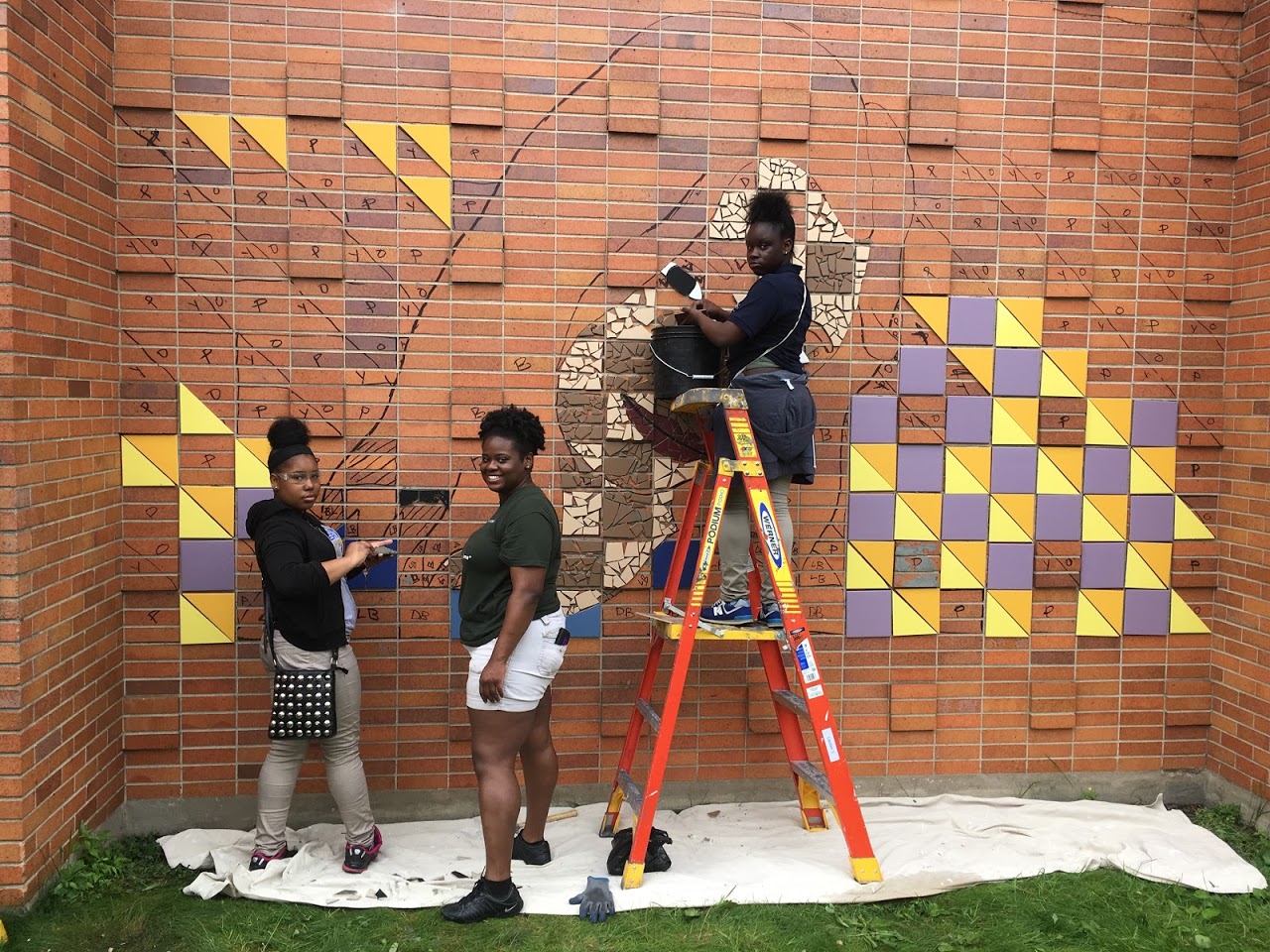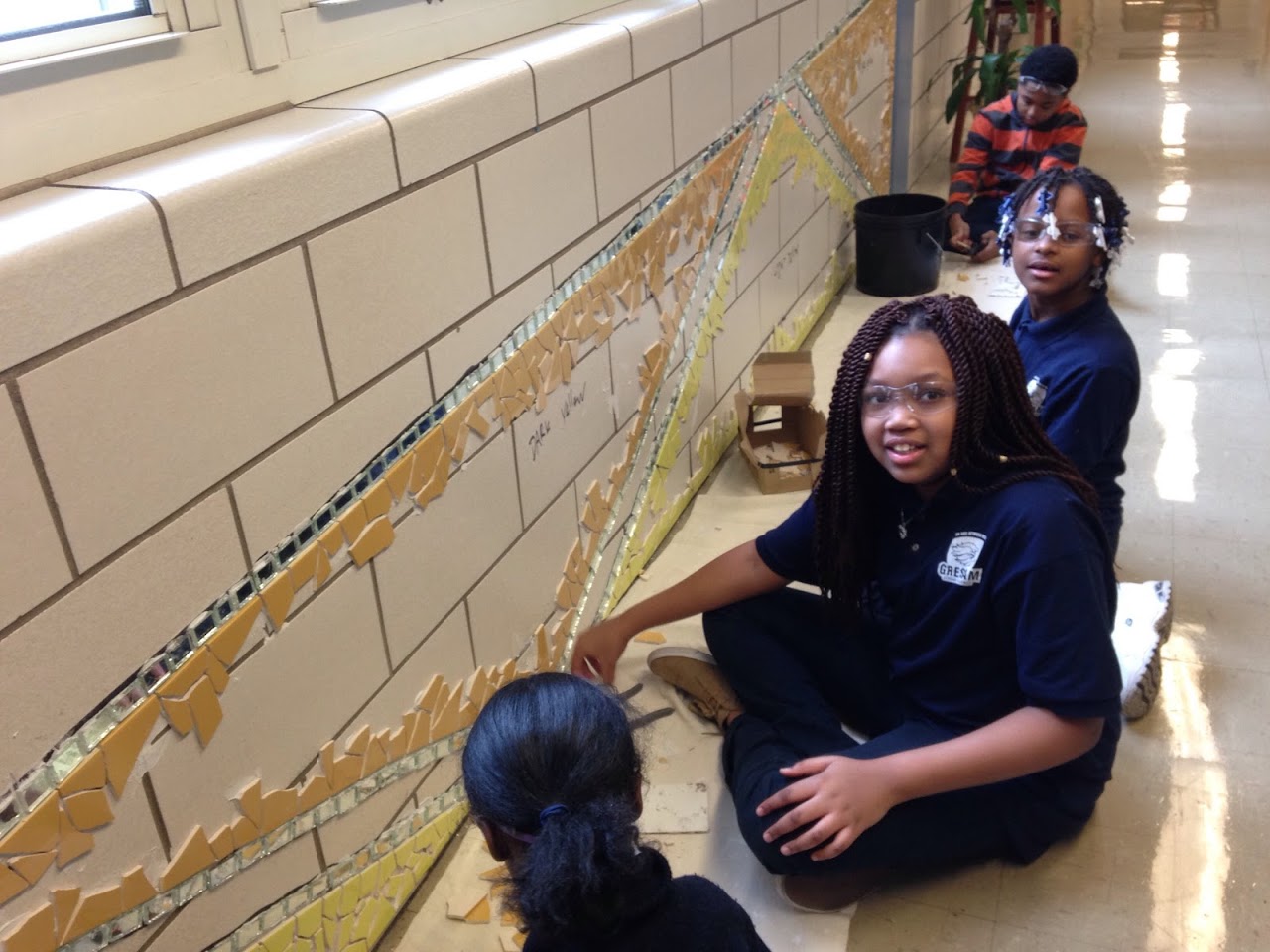 Briocolage Mural Arts
By involving youth and community members in the design and installation of public art, Green Star Movement goes beyond inspiring passion for the arts by giving participants and their communities ownership over the art. We teach a technique called bricolage, which is an intricate combination of mosaic, sculpture, painting, and photography. Bricolage is advantageous for three distinct reasons. It is an art form that is accessible for artist of all ages and abilities, meaning that participants can experience "success"as an artist relatively quickly. it is durable and resistant to vandalization, making it a good choice for public art. And finally, the mix of texture, shapes, materials and colors produces a feast for the eyes.
International Bricolage Exchange
In 2015, we completed three large-scale bricolage murals in Rio de Janiero, Brazil, as part of our two way artistic exchange initiative. By educating and inspiring youth through these inclusive public art projects and providing them the opportunity to explore new cultures, GSM hopes to empower the next generation of artists to ignite positive change in their communities.
In 2018, three of our Teaching Artists and two of our teen apprentices will head to Negril, Jamaica for an exchange with Jamaican artists, youth, and residents, resulting in multiple collaborative mural projects. In addition to beautifying a public space in the city, we will be partnering with the Rockhouse Foundation to work with the students and faculty of Savanna La Mar, a new school, and the first of its kind in the country, to serve youth with special needs.