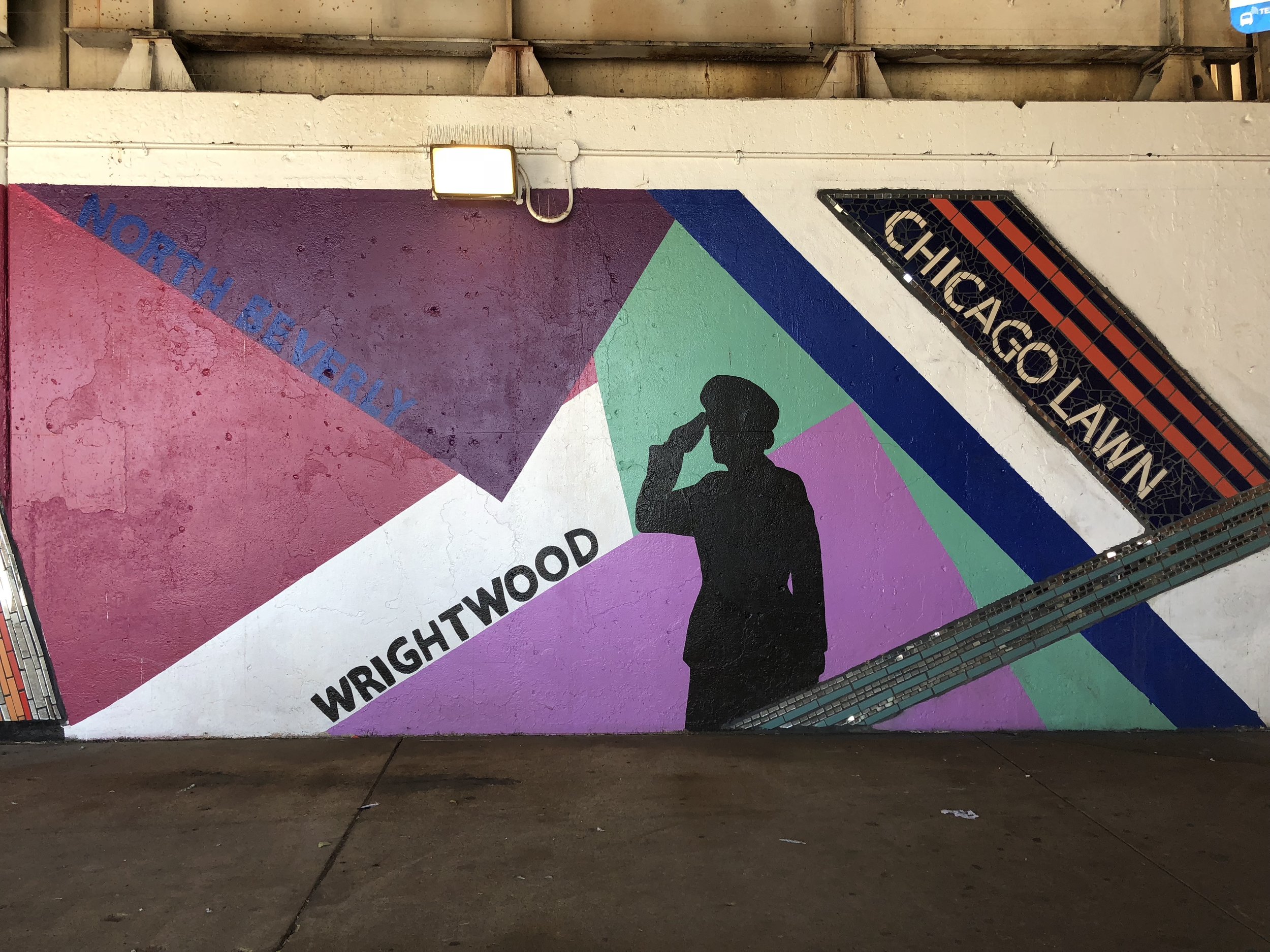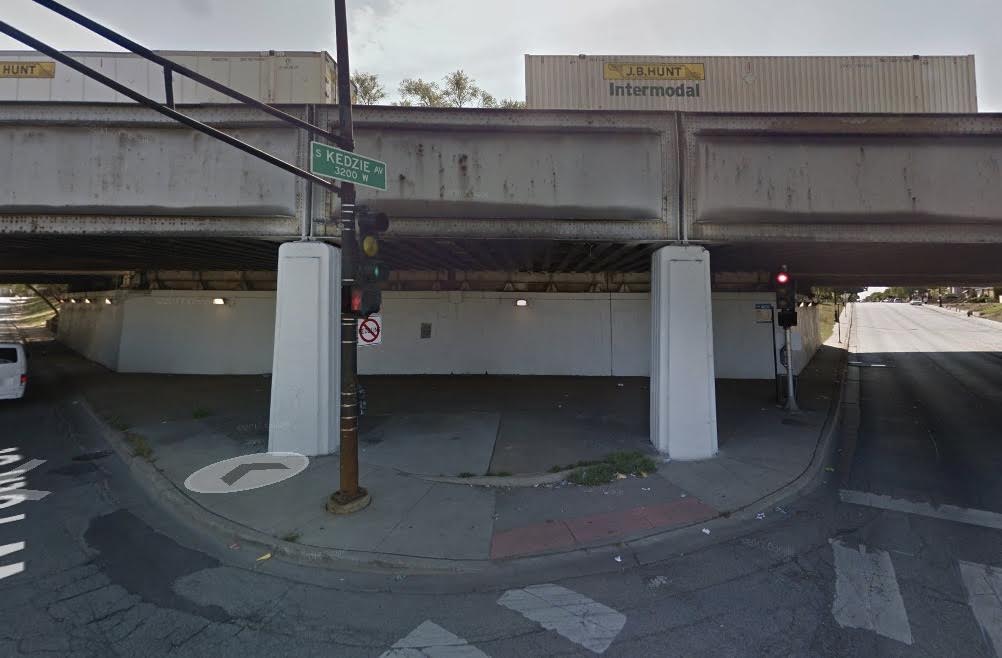 Location: Ashburn, W 79th St & S Kedzie Ave Chicago, IL 60652
Year(s): 2018
Participants: Volunteers and Community Members
Partner(s): 18th Ward
Description: This mural, located at a busy intersection on the Southwest Side of Chicago, is part of the 50x50 Neighborhood Arts Project, which provided funding for a public art project in each of Chicago's 50 Wards.
The 18th Ward chose us to help beautify this Metra underpass to make it more pedestrian-friendly. They wanted a design that would name each of the different neighborhoods of the ward, showcase the diversity in the area, and highlight the fact that many people in the ward are civil servants, including police and fire fighters.